Please feel free to share experiences connecting to your loved one, pet or even if you've had a psychic reading with me. And many thanks to everyone who's given me the opportunity to connect for you.
Melissa Henyan is such an amazing person inside and out. I have had multiple readings by all different psychic mediums and none of them have even came as close to the level Melissa has reached with me. She has been so accurate and on point with the information given to her by the powers higher up. The way she makes me feel like I'm having a conversation with someone at home makes opening up and connecting that much easier for me. She has truly pulled me out of a rabbit hole and helped me see and feel whole again. She is truly amazing at what she does. I wish there were words to describe a reading with her!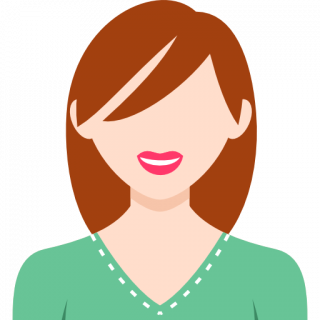 I'm a widow and have lost my father as well. I'm a also a Certified Grief Recovery Specialist, have a science background and am a very grounded individual. I've had readings from a handful of Mediums over the years, some famous. Melissa Henyan, hands down has been the best one I've seen. She works at her gift and it shows. She understands loss intimately and is a humble and loving individual figuring out how to share the message from loved ones back to the world who misses them so much. You will find some comfort here along your journey through grief with messages of love. <3 She is the ONLY Medium I recommend to clients who wish to pursue this avenue.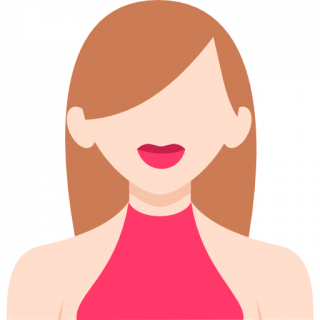 My father who was adopted died tragically when I was 6 years old. I found his biological family a few years back and Melissa had done a reading for my biological aunt telling her that her brother Michael was coming through my aunt had no idea about my father and said she didn't have a brother by that name. A few years later I met her and told her about her brother Michael (proved by adoption records and dna) Melissa then did a reading for me and my dad came through it was a blessing.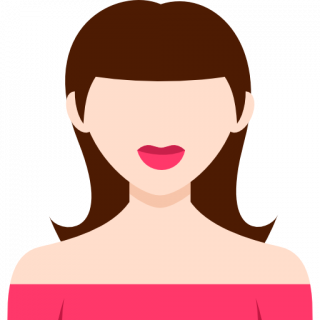 Love Melissa! She is very talented and sticks to the facts. I love that she does not tell bad things but sticks with the positive/good. She was able to connect with my dad and help ease many of my fears.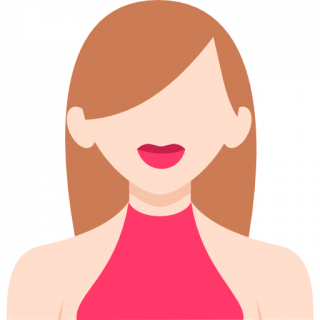 Melissa is amazing! I have had several readings with her. She has given me so much comfort and insight. I highly recommend Melissa. She has a wonderful gift and is such a blessing!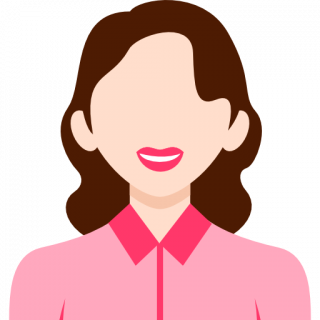 Wonderful to listen to. Compassionate, empathetic, and down to earth. I went to support my sister but was I surprised!! I cannot say enough good about this lady. Shes like sitting with your best friend for a few hours. I can never thank her enough for helping me know my mom made it home OK! I will go back and will encourage many others to go also- especially if you are struggling with the loss of a loved one after more than 6 months. Most amazing thing Ive ever experienced! Thank You Melissa!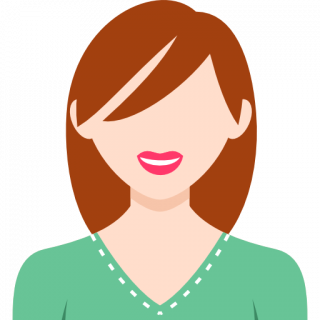 I had a reading with Melissa a while back and forgot to write a review. I just viewed the session again because it's difficult, for me, to absorb all that's being said during a session. I'm glad I revisited the session because I had forgotten so many of the little things that now seem more important to me. She's very good and just watching the video made me feel so much better. She has a wonderful caring and sincere presence that just makes ya feel good and lighter. Really good session and her support, supplying notes and video to have and watch maybe years down the road. I highly recommend her and very certain you'll come away feeling more at peace and feel like the time was well spent. You'll feel like you have a new, caring friend.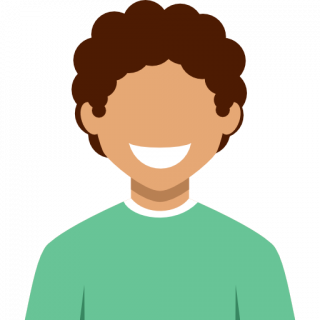 This was my second experience having a reading with Melissa, and it was fantastic! Melissa is not only undoubtedly gifted, but is genuine and incredibly kind in her manner. I cannot recommend Melissa enough to anyone seeking a sense of hope and positive energy!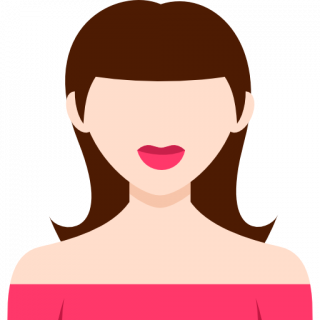 Melissa was very kind and personable. She was able to connect with my loved ones and was accurate. Especially after checking with my family and she was right! I am so thankful to have found her online and had an amazing reading with her. It was my first ever reading as well. 100% would recommend her!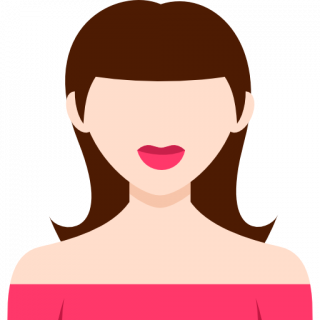 I found Melissa from word of mouth. I had been struggling with somethings and wanted to reach out to her and see what she had to say. So in 2017 we did a video session. I was not let down. She was naming some of the recent people I had lost from a long term care facility. These people were non verbal and to hear how they appreciated me just singing to them and spending time with me warmed my heart. But, she kept telling me I had a brother in spirit coming through for me. Well both of my brothers were still here so I did not know who she was speaking of. So we both just noted it and went on. Fast forward to January 2019 I get a email from a lady looking for family members and according to a DNA report I was a 99% match to her. Well to make a semi long story shorter, she was my niece. I did have a brother in spirit that neither of my brothers or myself knew about. My mom had passed in 1998 so the secret went with her. My niece and I are in constant contact and she has been a blessing for me. So do I think Melissa is the real deal. YES I DO. She is such an amazing lady. Thank you Melissa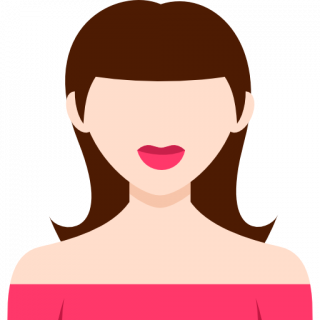 Melissa was able to connect me to my Gram Grace - it had been 17 years since she passed and I had yearned for substantial contact (aside from pennies, dimes, dreams, etc.)... I thank Melissa for coming into my life and being able to share her gift with me. Hearing my Grand mother's sassy humor coming thru during the reading and receiving affirmations such as yellow flowers (she loved dandelions and would come and pick any dandelions in her families' yards - they were for medicinal value) cemented in my mind that my Gram took time to connect. There were other personal affirmations that I understood, and, also, my GrandPuppy Precious was with her! Precious was my first GrandPuppy who passed too soon. So, to see her thru Melissa's eyes as being with my Grandmother who was my maternal nurturer and role model in place of my biological mother, I was elated and just - ecstatic. Many happy tears flowed during the visit. Precious is in good hands with my Gram Grace! Also, I felt the love I had so missed since my Gram's passing.
Thank you, Melissa. Carrie Pocock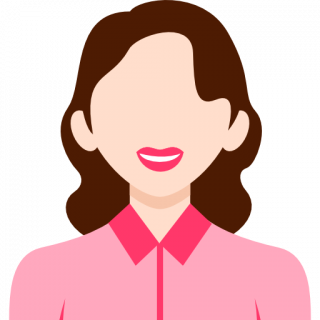 I had my very first sprit reading with Melissa I was a bit nervous and excited all at the same time she right away put me at ease we laughed she is truly a wonderful medium to connect you with your loved ones I plan on doing future reading with her as well. I truly recommend her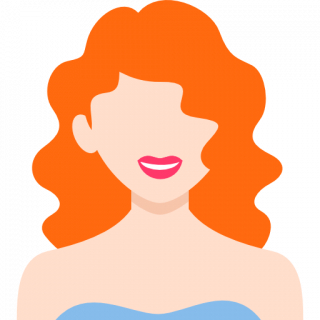 I had my first reading with Melissa today. I was a little nervous but that all melted away because she felt like an old friend, like someone I already knew. The reading filled me with happiness being able to get validation from some of those I love. It was a great experience and I highly recommend you talk with Melissa.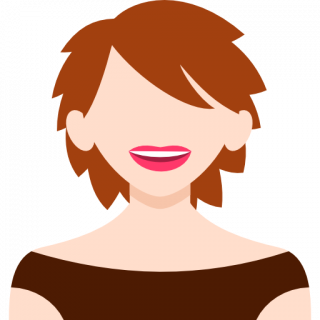 I have had 2 readings with Melissa now and my sister has also had 2. Connected well with past relatives and described them to a T without ever seeing them (nothing on Facebook, no previous interactions). Was able to connect and put my mind at ease about a recently passed animal. Always brings her great sense of humour to readings and doesn't cut time the second your booked time is up. Melissa is always sure that you get the messages Spirit is sending even if it means spending a bit more time with you than planned! :) Highly recommend her!!!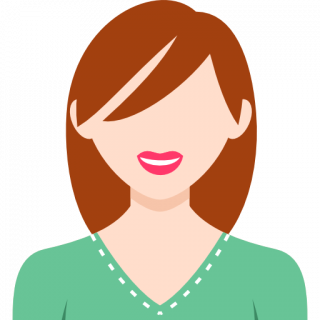 I had a reading with Melissa to connect with my late Grandpa. While there were a lot of things that came through that I was unclear on, she nailed quite a few. A nickname my mom had as a child, names of family members both alive and passed that were most important to my Grandpa and most amazingly stating "warm tea" just as my tea kettle was whistling in the background. Being she does these readings via chat over the computer I was very impressed. I am getting up the confidence to have a connection with my childhood horse.
MP in Bellingham, WA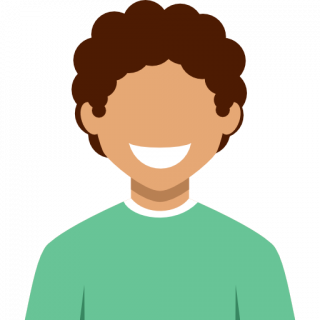 I have had three readings with Melissa (one personal, two group). All three times my mom, dad, and sister have come through very strongly. Melissa spoke of things she could not possibly have known about me or my family members (I am not facebook friends with her, nor did I volunteer information beforehand or during the readings). The messages she conveyed to me from my loved ones were meaningful and relevant to my life experiences and circumstances.

Melissa also did a personal reading for my best friend, who's family is like my own. Again, Melissa spoke of very specific things that she could not possibly have known with regard to my friend's loved ones; and the message Melissa passed on to my friend was an extremely specific and relevant answer to a question my friend had that morning asked her mom who has crossed over.

Melissa's gift is amazing, and I highly recommend her to anyone looking to connect with loved ones who have crossed over.
Therese Roberson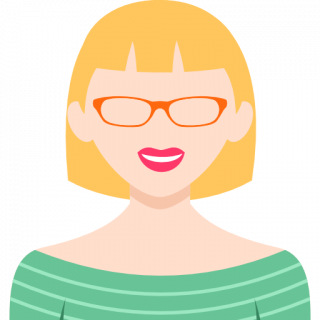 My dad was a real funny character and Melissa was able to bring his silly way to me through a reading and it was awesome. I miss him every day for the last 16 years but he really came through that day along with an Uncle and my sisters dog. This is truly great
Jennifer Calahan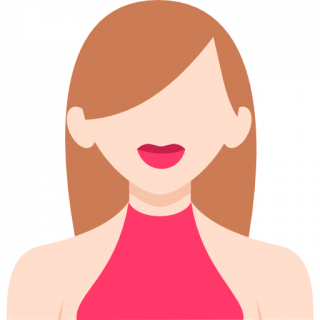 Melissa has done a few different readings for me on a few different occasions and her gift is truly amazing and she is a wonderful very giving person. Her readings are a true blessing for someone looking for insight for animals as well as loved ones. Thank you Melissa.
Kimberly Johns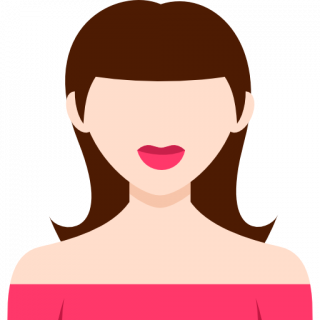 Melissa did a medium reading for me recently. She is real! She knew the name of my mother. She knew there was a Sheriff in my family(my dad) and where he sat in our house and his personality.Also picked up on the fact that his head was missing in the back. Suiside. Sorry for the spelling. She knew my brothers initials and that he is a bluegrass person. Many other things too long to list. I will be going back for more!
Denise Guyton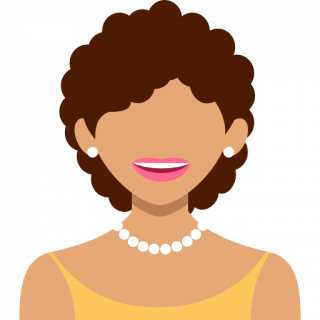 Melissa did a reading on my daughters horse. Told her he didn't like his boots...Melissa has no idea he even wore boots....we took them off and he has taken almost a second off of his barrel runs. My daughter put them back on after a year of not wearing then and he acted like he has never ran a barrel pattern, took them off had a perfect run. Might sound weird to you, but Im a believer.
Shannon Denise Guyton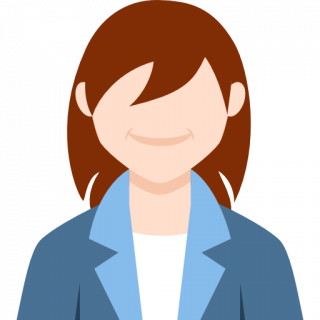 Not only is Melissa a real-deal psychic medium, she is so down to earth and makes you feel so loved and comfortable. I have had multiple readings.Each accurate, timely (what I needed to know, when I needed to know it) and eye opening. I have received info from passed loved one's and guides that has helped steer me on my professional path and through personal changes. If you are at all curious, give it a try. You will not be disappointed.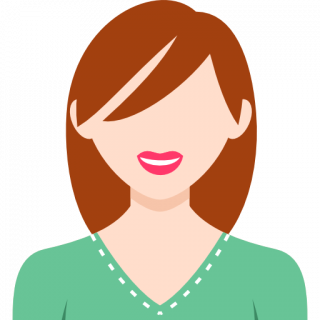 I've had several readings with Melissa and every one has been right on point! She has connected our family with our loved ones and was very professional! Her private group session was wonderful! I would recommend her any day and I do all the time!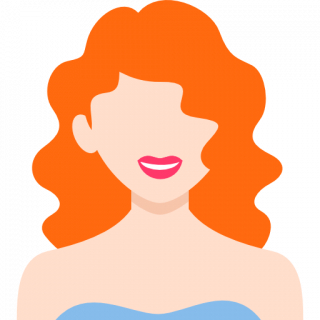 I rescue dogs and we almost never know anything about their pasts. Melissa helped me with 2 dogs who are struggling to get along.. Her insight was profound and extremely helpful! She puts you at ease the minute you are in her presence. If you can't take notes, have a friend take notes so you can go back later and re-read them. Sometimes the information doesn't seem relevant until you have time to process it! Melissa is awesome and I would highly recommend her and her gift!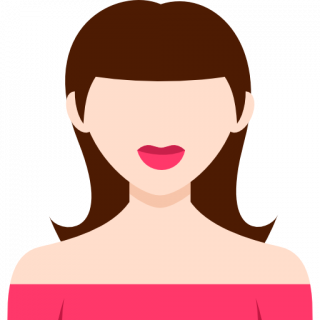 Melissa is absolutely amazing she has done quite a few readings for my family and myself. Without failure she continues to help in any way she can weather it's a question you have or a loved you want to connect with or simply just wanting more knowledge. When you chat with her the Energy she brings very warm and inventing!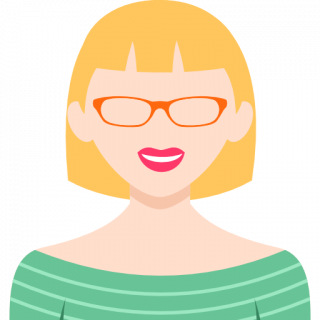 I have been blessed to have multiple readings with Melissa, she has been so spot on every single time! She somehow manages to bring humor, love, peace all together to create such a healing experience. I am incredibly grateful to have found her and to have experienced her gifts both in person and via video messenger. I would highly recommend her to anyone.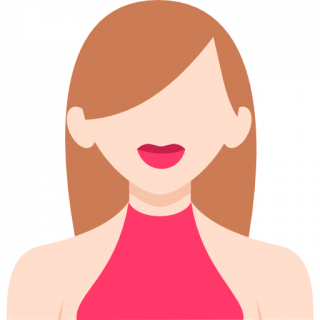 Melissa has done a few readings for me and every time she tells me things she could have no way of knowing. For example, my gelding was having trouble with his front feet and she was able to "see pink" in his right foot. After the reading I went out and took a picture of the pink mark on his right hoof wall. She also said "I was feeling like his feet were really long and bad at some point." Indeed, when I got him (five years earlier) they were hugely overgrown - looked like dinner plates. She also mentioned he was "aloof" which fits because he is an extremely skeptical guy.

During a group reading my mom's late husband's name came up "Eugene, but goes by Gene." She talked about abdominal issues, which my mom has been undergoing testing for. She also mentioned feeling like her right arm was burning. My mom has expressed feeling as though her arms are on fire. Melissa brought up "significant, very significant other." Gene had told my mom he thought they "were made for each other."

She also read my beloved dog AJ - my canine soul mate. She heard "stroke" which I realized later was probably the cause of the paralysis of his facial nerve. He showed her "ants." There were ants in an apartment we lived in together - which I hated and forced us to move. She heard "nickers" which was what my husband called our cat Nikki. He talked about the smell of "Aspercreme" which was most likely the Tiger Balm I used when I had a frozen shoulder. (AJ slept under the covers up against my back so he surely could smell it!)

I hope to met Melissa in person some day. She has an amazing gift and I am grateful she has shared it with me!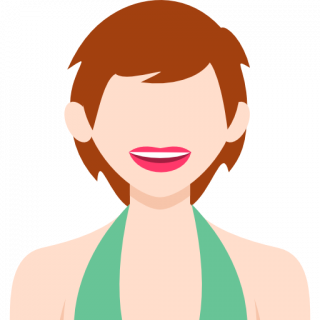 Melissa has done a few different readings for me on a few different occasions and her gift is truly amazing and she is a wonderful very giving person. Her readings are a true blessing for someone looking for insight for animals as well as loved ones. Thank you Melissa.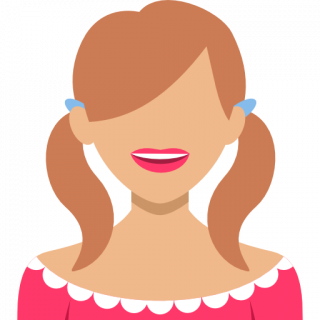 My reading was calling it mild, different.. I was just scrolling through Facebook one evening and being very tired I wasn't really paying attention to any post. Then I was drawn very heavy to a post Melissa made. It plainly was a image of my Mother who I lost when I was 21. Melissa had described her as a Betty Crocker image. wearing a blue dress. Haha. I knew my mom was there.. . I never asked for a reading . I posted back that the image sounded like my Mom.. I sent Melissa the last picture of Mom taken wearing that blue dress... and she stated there she is.... My Mom came through, along with my Daddy and my Brother... When Melissa gives you names and images, they may not make sense at the time. Write them down and they will be revealed.. Mine did... Thank you Melissa Henyan.....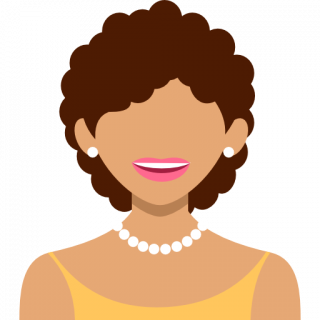 Melissa is amazing! I met her in Seattle while waiting in a hotel lobby waiting for a shuttle to the airport. It was the first time I had attended an "I Can Do It!" conference even though i had wanted to for many years. I didn't know why or what made me decide to go because I live in Ontario, Canada and it was too expensive, really far away and I went alone which was a little out of my comfort zone yet I booked it. I now know the reason and it was Melissa.

When we first met I didn't recognize her but once we talked a little I realized she had received two readings in the audience of two different presentations over the course of the weekend. This was no small gathering it was very well attended so the fact that she received messages from two well known mediums was remarkable. I mentioned that I was also in the audience for both of those and I was one of many people crossing my fingers hoping to be "chosen". To be honest I really don't know why I felt entitled to such an honour because I was really quite a skeptic (not anymore!) and i had attended those workshops more out of curiosity.

Anyway, as we sat she asked me if it was my Dad i wanted to connect with. I was mentally exhausted from an entire weekend of new and exciting information and a lot of things were whirling through my mind, she caught me by surprise. I asked how she knew that, I asked if she guessed, then felt stupid and asked if I had told her and forgot already! That's when she told me she was a medium. I instantly got chills and she didn't hesitate to give me messages. Not just vague messages but detailed incredible information that was without a doubt true. She started writing a list out for me and the shuttle arrived to take us to the airport. I was afraid this would stop her - it didn't she just went on.

OK now the details...at least the major ones on the list (and yes, I kept the list!)

1. Vanquished
2. Justified
3. Drinker
4. Cirrhisos
5. Navel Ship
6. King Country
7. Concord
8. Pink Elephant

My Dad was an alcoholic and I had been estranged from him for that reason, to protect myself and my family. He died of cirrhosis. Justified, I believe was his way of letting me know he's not angry with me. My husband and I had been to San Diego and aboard the "Midway" a famous navel ship. We had also been to Nashville and visited the Johnny Cash museum (my Dad was a huge fan!) and last but not least we were in Barbados where there is a Concord Museum (there's only four Concords in the world). Last but not least I have a grey elephant with pink ears that my new puppy had found and started chewing - I don't have many stuffed animals and I'm really not even sure where he found it! That was more than enough proof for me and I feel so blessed to have another chance to be close to my Dad and know he's with me and loves me.

I had been trying to heal the pain, guilt and grief of my father for 12 years. I'd tried everything to forgive him, to forgive myself but I just couldn't find peace and had really almost given up hope. Melissa I can't express my gratitude for your kindness and generosity. You have touched my life in a way i didn't think was possible.

Thank you doesn't seem like nearly enough ... but Thank You!

I also had another reading from home where she continued to connect with other loved ones and some of the same things came up again and a lot more!!!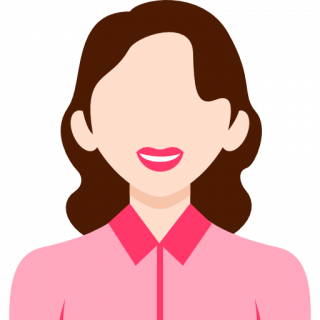 I met mellissa threw her Facebook Connecting Horse and Rider Intuitive Readings. I was lead there by a great friend because my beloved cat Spunkey went missing. She was my everything for years...I never found her. Then an awful day where my cat Dobbie got loose and never came home...it's rough in the adirondacks. However even if I didn't find those cats it was one night I got a Im from mellissa about two Hanks. My uncle had passed away while I was pregnant, and I never really knew my grandfather.. Her gift...is exceptional. She is a wonderful person, her conversation made my mom so very happy when I showed it to her. It made me happy as well. It's one thing to believe the passed on can connect, it'd different to experience it. No way...in no way could mellissa know what she told me. She makes my soul smile for the readings she gives people! You're a great person Mellissa. I'm so glad to have "met" you!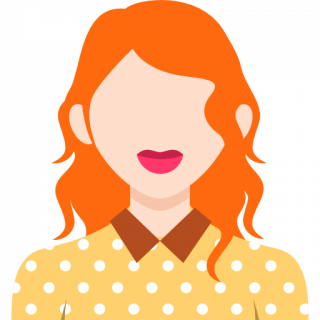 I have had and been present for many readings with Melissa, and each and every time she blows me away! I don't even know where to begin. My grandmother came through and had messages for my dad which I needed to relay to him. When I sat down with him and began explaining how I had gotten the information that was about to follow, the conversation started with an eye roll from him, and it ended with his eyes wide in utter disbelief at the accuracy and depth of information. It was a beautiful moment for our family! Each and every experience has held the same amazing results. It's a true blessing that she chooses to share her gift with us.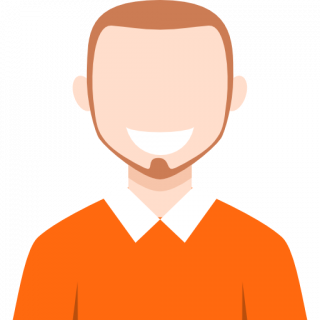 I had a phone reading with Melissa. Some of the things she said were amazingly accurate with names and details. Some I couldn't verify at the time but am verifying as I can. She asked about my dad wearing a Fedora, I wasn't sure what that was. She sent me a picture and it was the same hat my dad wore at my wedding :) She was sensitive when giving details that could be hurtful. I would definitely recommend her.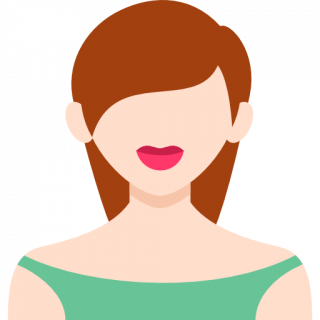 Melissa has done many readings for me and with my family. One very special reading was with my mother in attendance and her father came through which meant more than the world for my mom. It was very moving for me when Melissa's spoke of a very specific vehicle that my grandfather had bought for my mother when I was a young girl. I had not thought of that car in years nor had we spoke of it as a family in years! That moment moved me to tears as I watched my mothers face light up knowing that her very beloved "Daddy" was talking with her again at that very moment.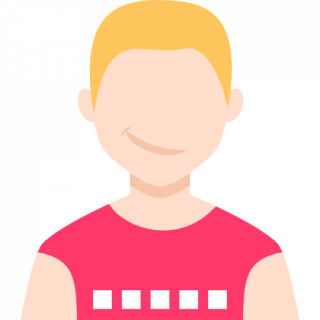 I've had a couple of sessions with Melissa, and I love what she brings to the table. I've often had very general questions, and she always offers really wise insight with kindness and sincerity. I was referred to her by a friend, who knew someone who had been blown away by her accuracy...and I'm glad I found her! When she connected with loved ones who have crossed over, she was so on target with so many things that there was no confusion as to who she was communicating with. She has sent me meditations to help raise my vibrations and rid my home of negativity, and she has has insights that she couldn't have known about me, and my life. She is a beautiful soul, and I willingly recommend her to anyone.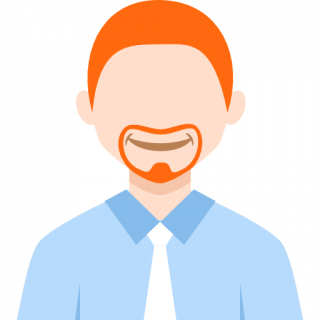 I met Melissa online about two years ago. I was going through a rough time in life and needed to make changes, but I was afraid, and nervous, and didn't know what to do. I shared a photo of my mare, Gracie, with her. She connected with Gracie, and probably more than half of the words she said seemed random and I wasn't sure what they meant. Although, some funny things that shouldn't have made any sense, actually made PERFECT sense! Within the next week, pretty much EVERYTHING she said to me began to make sense and it was all guiding me to the right path. I made my decisions, confidently and immediately after realizing this. Those decisions really affected my life very positively, and I'm still happily riding that path, thanks to her help. Thank you, Melissa, truely.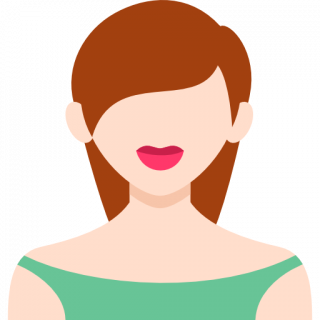 Melissa is a very giving, compassionate, amazing person and has a true gift. I am so thankful Melissa came into my life. I've had several readings with her, for my animals, both alive and passed, and for myself. She is always remarkably spot on. In the past 6 years I've experienced a lot of loss in my life and wanted closure. When she has connected with my loved ones who have passed, and even my dogs who are still with me, she knew details she couldn't possibly have known and even things I had forgotten about. Melissa has brought me a sense of peace and I will always be grateful to her for that. During a group reading I hosted, she connected with several loved ones, but one in particular stood out. A little boy who had been killed in an accident. She knew his name, the details of the accident, the cartoons he watched and other details about him, which validated for his loved one that he was still with us and that life does not end when some think it does. Thank you Melissa for being part of my "awakening. "Kathy

Melissa came highly recommended by my mother, who had utilized her for a group reading a while back. I had the pleasure of connecting with Melissa several months ago. My beloved 13 year old Lab Mix Ginger Lynn was struggling with life and I needed to know if my baby girl was in any pain. Melissa, Ginger and I were able to connect, and Melissa was able to answer all of my questions. She was able to share with me some things that Ginger wanted to say to me, and able to give me the clarity I needed. Melissa was a tremendous help for me and I know for Ginger in her final moments with us in that body. Since Ginger's passing I have had the privilege of utilizing Melissa's gift and re-connect with my Ginger. Melissa again gave me the clarity I needed as well as she again was able to share a few more things Ginger wanted me to hear. I've never met Melissa in person (our interactions were all via the phone) but I can easily say that she is a very special person to me. Her sensitivity, her compassion and her experience in this filed has truly enlightened and enriched my world. Melissa you are a gift, and I am thankful each day that our paths have crossed. Thank you for ALL that you have done for me and my Ginger Lynn.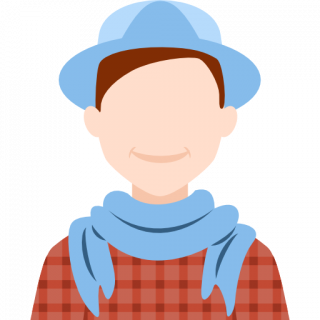 I have had both a mediumship and psychic reading with Melissa. In the medium reading, she connected with my father whom I lost 2 years ago this month. She also connected with other passed family members whom I wasn't even thinking about but stepped forward. It was an amazing and enlightening experience. Melissa and I have never met, nor have ever spoken on the phone before. She knew little to nothing of me and nailed everything on the head! With the psychic reading, I was so blown away at what she had said because nobody knew what I've been doing, but me. I talk to my passed family members often and Melissa has pointed out signs to me that I've missed before. I will have another reading again, and I have suggested her to several other people as well. Melissa is very passionate about her gift and she even followed up with me about different things to see if I'd made sense of the parts I was at first confused on. Melissa is the only Psychic Medium I will ever go through intentionally again.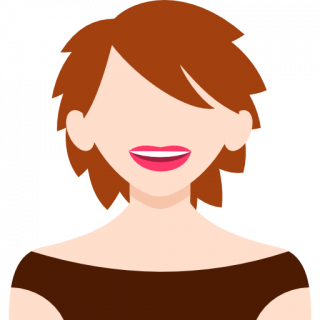 I had a group of 6 people have a reading with Melissa. It was amazing!!! She was able to touch on things that there is no way anyone could have known. She made a non-believer a believer.She also held an item in her hands and was able to pull some information from this item that nobody would have been able to know. It was amazing and brought tears to the entire room. It brought some much needed peace to some that desperately needed it.She was also able to bring forth people that were unexpected and helped create a lot of closure.This is my second reading with Melissa and she truly has a gift.I am blessed to have been in her presence during these moments.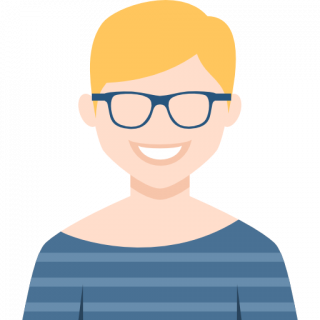 Melissa has done several readings for me. The first she chatted with my mare and sensed her hind end issue at the canter and how much it bother's my girl mentally; Another time she chatted with a cat I had thought had disappeared and I put the cat trap exactly where he told her I should put it (he has never been a cuddly cat and confirmed I would have to trap him), and not only did I catch him, but I also caught a cat I hadn't know was even still living at that house! Both cats were super happy to be home at our new house with us. 3 months ago she did a reading on me and said that I would have a good change in job in 3 months....I was offered a job with better hours and more pay by a customer of where I work, I hadn't even started looking for something new...I start Monday!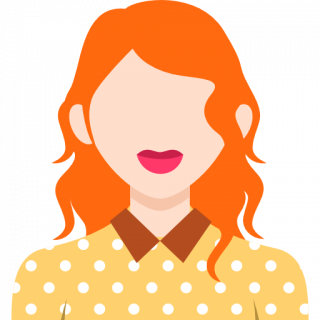 I love Melissa. Every reading I've had with her has been spot on - sometimes it takes me a while to understand the reference, but still it all sense. My favorite recent story is when she read my cat in her last days in December; we figured out that she's been with me before, most recently in my childhood. She even referenced a break-in that had taken place at my childhood home, and was able to say who had done it through information from my cat. When I talked with my brother about it later that night, he backed up the information from things he remembered from when it happened. It was really very interesting! I'm looking forward to another reading with her very soon!

It may sound corny to some, but Melissa changed my life. After losing my dad, sister, cat, a car accident that left me unable to be as productive as I was, and two concussions in a short period of time, I wondered what In the world was going on. Thankfully, a friend introduced me to Melissa. She helped move me through the grief and showed me my family is still with me. She also showed me how to live a much more spiritual life filled with being grateful for all I have, and I have a lot. If you've lost someone or feel as if you've lost a part of yourself, Melissa can help. Forever grateful.